Yes, They Think We Are Great!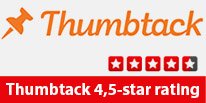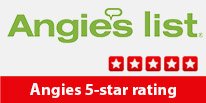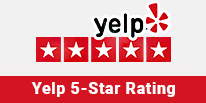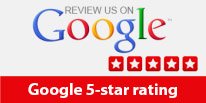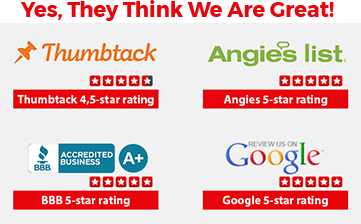 Thermador Appliance Repair Baltimore
Are you experiencing issues with your Thermador appliances in Baltimore? Look no further! S.O.S. Appliance Repair Inc. is your go-to authorized repair service for all your Thermador appliance repair needs. With our team of skilled technicians and exceptional customer service, we are committed to restoring the functionality of your Thermador appliances efficiently and effectively.
The Pros of Choosing S.O.S. Appliance Repair Inc.
Expertise: Our technicians are highly trained and experienced in handling Thermador appliances. They have in-depth knowledge of Thermador's innovative technologies and can diagnose and repair any issue with precision.
Prompt Service: We understand the inconvenience a malfunctioning appliance can cause. That's why we strive to provide same-day service to ensure your appliances are up and running in no time.
Quality Repairs: We take pride in our workmanship and use only genuine Thermador parts for replacements, ensuring the longevity and performance of your appliances.
Convenience: We offer convenient scheduling options to suit your busy lifestyle. Simply give us a call or contact us through our website, and we'll promptly arrange a visit from one of our technicians.
Wide Range of Services: Our Thermador appliance repair service covers various appliances, including stoves, dishwashers, washers, refrigerators, dryers, and ranges. Whatever the issue, we have you covered.
Common Thermador Appliance Problems
Thermador appliances are known for their reliability, but even the best appliances can encounter issues over time. Here are some common problems you may face:
1. Thermador Stove/Range Issues
• Uneven heating: If your stove or range is heating unevenly, it can result in undercooked or overcooked food. This problem may stem from a faulty heating element or a malfunctioning temperature sensor.
• Ignition problems: Difficulty igniting burners or inconsistent flame can be indicators of a faulty ignition system. This issue can disrupt your cooking process and prevent you from preparing meals efficiently.
2. Thermador Dishwasher Problems
• Poor cleaning performance: If your dishes are coming out dirty or still greasy after a wash cycle, it could be due to a clogged spray arm, a worn-out pump, or a malfunctioning water inlet valve.
• Leaking water: A leaking dishwasher can lead to water damage and potential safety hazards. Common causes include a faulty door seal, damaged hose connections, or a defective pump.
3. Thermador Washer and Dryer Issues
• Noisy operation: Unusual noises, such as loud banging or grinding sounds, during the wash or drying cycle can indicate problems with the motor, bearings, or belts. Prompt attention is crucial to avoid further damage.
• Failure to start or complete cycles: If your washer or dryer refuses to start or stops mid-cycle, it could be due to a malfunctioning control board, door latch, or thermal fuse.
Quality Repairs for Your Thermador Appliances
At S.O.S. Appliance Repair Inc., we offer a comprehensive range of repair services to address these and many other Thermador appliance issues. Our skilled technicians will thoroughly diagnose the problem and provide a tailored solution. Here's how our process works:
Diagnosis: Our technicians will conduct a detailed inspection of your Thermador appliance to identify the root cause of the issue. They will utilize their expertise and advanced diagnostic tools to ensure an accurate diagnosis.
Explanation: Once the problem has been identified, our technician will explain the issue to you in simple terms. They will provide a clear understanding of the necessary repairs and answer any questions you may have.
Repair: Our skilled technicians will proceed with the repairs using genuine Thermador parts to ensure optimal performance and durability. They will utilize their expertise to resolve the issue efficiently and effectively.
Testing: After completing the repairs, our technicians will thoroughly test your appliance to ensure it is functioning properly. They will verify that the issue has been resolved and that all components are working as intended.
Preventive Maintenance: To extend the lifespan of your Thermador appliance and prevent future issues, our technicians can provide valuable maintenance tips and recommendations. Regular maintenance can help you avoid costly repairs down the line.
Imagine being able to cook your favorite meals without worrying about uneven heating or having your dishes come out sparkling clean from your Thermador dishwasher. Our expert technicians at S.O.S. Appliance Repair Inc. are dedicated to providing top-notch Thermador appliance repair services in Baltimore.
Don't let appliance malfunctions disrupt your daily routine. Contact S.O.S. Appliance Repair Inc. today for the best Thermador appliance repair service in Baltimore. Our friendly customer service team is ready to assist you and schedule a visit from one of our skilled technicians. Trust us to get your Thermador appliances back in working order, so you can enjoy the convenience they bring to your life!