Yes, They Think We Are Great!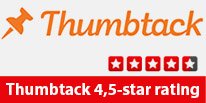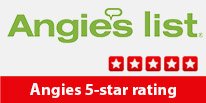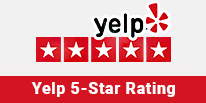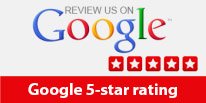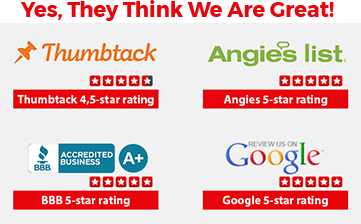 Hotpoint Appliance Repair Baltimore
Is your Hotpoint appliance acting up? Don't let a malfunctioning appliance disrupt your daily routine. At S.O.S. Appliance Repair Inc., we offer reliable Hotpoint appliance repair in Baltimore and the surrounding areas. Our team of skilled technicians is here to provide fast and efficient service to get your appliances back in working order.
Common Problems with Hotpoint Appliances
Hotpoint appliances are designed to make your life easier, but sometimes they encounter issues. Here are some of the most common problems we often encounter:
Hotpoint Stove Repairman - If your Hotpoint stove is not heating evenly or the burners are not igniting, it could be due to a faulty heating element, a defective igniter, or a malfunctioning control switch. Our experienced technicians can diagnose and repair these issues effectively.
Hotpoint Dishwasher Repair - Is your Hotpoint dishwasher not cleaning dishes properly or leaving a film on them? It could indicate a clogged spray arm, a malfunctioning water inlet valve, or a faulty motor. Our experts have the knowledge and tools to address these problems and restore the optimal performance of your dishwasher.
Hotpoint Washer Repair - Leaks, excessive noise, or failure to complete a cycle are common issues with Hotpoint washers. These problems can be caused by a worn-out belt, a defective water pump, or a faulty control board. Our skilled technicians can diagnose and fix these issues, ensuring your washer works efficiently.
Hotpoint Refrigerator Repair - If your Hotpoint refrigerator is not cooling properly, experiencing temperature fluctuations, or making strange noises, it may indicate a malfunctioning compressor, a faulty thermostat, or a clogged condenser coil. Our team has the expertise to resolve these problems and get your refrigerator back to its optimal condition.
Hotpoint Dryer Repair - A Hotpoint dryer that doesn't heat up or takes longer to dry clothes can be frustrating. These issues can be caused by a faulty heating element, a broken belt, or a malfunctioning thermostat. Our repair technicians specialize in Hotpoint dryer repair and can restore its performance efficiently.
Hotpoint Range Repair - Problems with the oven temperature, control panel, or burner ignition can affect the functionality of your Hotpoint range. Our technicians are experienced in Hotpoint range repair and can address these issues to ensure your range operates smoothly.
Why Choose S.O.S. Appliance Repair Inc. for Hotpoint Appliance Repair?
When it comes to repairing your Hotpoint appliances, you need a reliable and experienced team. Here's why we are the best choice for Hotpoint appliance repair:
Experienced Technicians: Our technicians have years of experience in repairing Hotpoint appliances. They are factory-trained and up-to-date with the latest repair techniques, ensuring accurate diagnoses and effective solutions.
Prompt and Reliable Service: We understand the urgency of appliance repairs. When you call us, we respond quickly and schedule a convenient service visit. Our goal is to minimize your appliance downtime and restore functionality as soon as possible.
Quality Parts and Tools: We use genuine Hotpoint replacement parts to ensure the longevity and performance of your appliances. Our technicians have access to advanced tools and equipment, enabling them to handle repairs with precision.
Customer Satisfaction Guarantee: Your satisfaction is our top priority. If you're not completely satisfied with our Hotpoint appliance repair service, we'll make it right. We strive to provide excellent customer service and ensure that you are happy with the results.
Convenient Scheduling: We offer flexible scheduling options to accommodate your busy life. Whether you need a repair service during the weekdays or on weekends, we can find a time that works best for you.
Authorized Repair Service: As an authorized repair service provider, you can trust us to deliver reliable and professional Hotpoint appliance repairs. We adhere to the highest standards of quality and follow Hotpoint's guidelines to ensure that your warranty remains valid.
Expert Hotpoint Appliance Repair Near You
Don't let a malfunctioning Hotpoint appliance disrupt your daily routine. Contact S.O.S. Appliance Repair Inc. today for the best Hotpoint appliance repair service in Baltimore and the surrounding areas. Our skilled technicians are ready to help you. Call us now or visit our website to schedule a service appointment.