Yes, They Think We Are Great!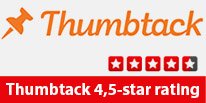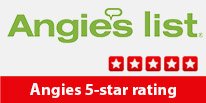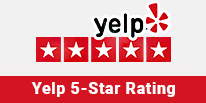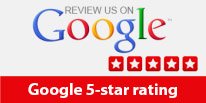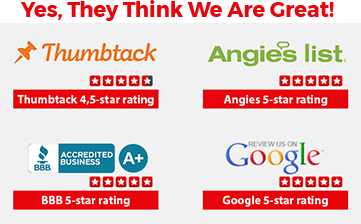 Maytag Appliance Repair Baltimore
Dealing with a malfunctioning Maytag appliance? Look no further! S.O.S. Appliance Repair Inc. offers top-quality Maytag appliance repair services in Baltimore and the surrounding areas. Our team of skilled technicians is well-equipped to handle all your Maytag appliance needs, including stove and dishwasher repairs, washer and dryer repairs, refrigerator repairs, and range repairs. With our authorized repair service, you can trust us to bring your Maytag appliances back to their optimal functionality.
Common Problems with Maytag Appliances
At S.O.S. Appliance Repair Inc., we understand the frustrations that come with appliance malfunctions. Here are some common issues we frequently encounter with Maytag appliances:
Failure to start or heat up in your Maytag stove
Leakages or failure to clean dishes in your Maytag dishwasher
Inadequate cleaning or drainage problems in your Maytag washer
Inconsistent cooling or freezing in your Maytag refrigerator
Inefficient drying or unusual noises in your Maytag dryer
Inconsistent heat or burner ignition issues in your Maytag range
Our experienced technicians have encountered these problems countless times and know just how to tackle them efficiently. When you choose our Maytag appliance repair service, you can expect reliable solutions that stand the test of time.
Quality Maytag Appliance Repair Service
At S.O.S. Appliance Repair Inc., we take pride in providing the best Maytag appliance repair service in Baltimore. Here's what sets us apart:
Expert Technicians: Our team consists of highly skilled technicians who have undergone rigorous training to become authorized repair professionals for Maytag appliances. They stay up-to-date with the latest techniques and technologies to provide you with top-quality repairs.
Efficient Repairs: We understand the inconvenience of malfunctioning appliances. Our technicians arrive equipped with the necessary tools and genuine Maytag parts to minimize downtime and efficiently repair your appliances.
Personalized Solutions: We believe in addressing the unique needs of each customer. Our technicians thoroughly diagnose the issue with your Maytag appliance and provide tailored solutions that suit your requirements and budget.
Convenient Service: We value your time. That's why we offer flexible scheduling options to ensure our services fit seamlessly into your busy routine. Simply give us a call or contact us online to book an appointment that works best for you.
Competitive Pricing: Quality repairs shouldn't break the bank. We offer affordable rates for our Maytag appliance repair services, making it easier for you to restore your appliances without emptying your wallet.
Let's explore the specific services we provide for various Maytag appliances:
Maytag Stove Repair: Our skilled technicians can diagnose and fix issues with your Maytag stove, such as failure to start or heat up. Whether it's a faulty igniter, control panel, or heating element, we have the expertise to get your stove working perfectly again.
Maytag Dishwasher Repair: Is your Maytag dishwasher failing to clean dishes effectively or experiencing leakages? Our experts can identify and resolve the issue. Whether it's a problem with the motor, control panel, or drainage system, we'll have your dishwasher running smoothly and efficiently in no time.
Maytag Washer Repair: If your Maytag washer is giving you trouble, our technicians are here to help. We can diagnose and repair various issues, including failure to start or complete cycles, leaks, or problems with the motor or control panel. Say goodbye to laundry headaches and get your washer back up and running.
Maytag Refrigerator Repair: Is your Maytag refrigerator not cooling or freezing properly? Our skilled repair professionals can troubleshoot and fix common refrigerator problems, such as faulty compressors, thermostats, or defrost systems. We'll restore optimal cooling performance and ensure your food stays fresh for longer.
Maytag Dryer Repair: If your Maytag dryer is leaving your clothes damp or making strange noises, our technicians are here to help. We specialize in dryer repairs, including fixing heating elements, belts, or drum rollers. Enjoy properly dried clothes and a quieter laundry experience with our reliable repair service.
Maytag Range Repair: Is your Maytag range experiencing inconsistent heat or burner ignition issues? Our experts are ready to assist you. From faulty igniters to malfunctioning control boards, we'll diagnose and resolve the problem efficiently, ensuring your range operates smoothly and safely.
When it comes to Maytag appliance repair, S.O.S. Appliance Repair Inc. is your trusted partner. Our goal is to deliver exceptional service and customer satisfaction with every repair we undertake. You can rely on our experienced technicians to handle your Maytag appliance problems with professionalism and expertise.
Don't let appliance issues disrupt your daily life. Contact us today for the best Maytag appliance repair service in Baltimore. Experience the convenience of having your appliances restored to their optimal functionality by the pros!