Yes, They Think We Are Great!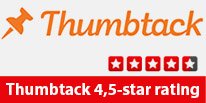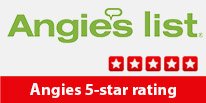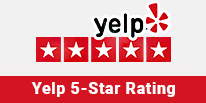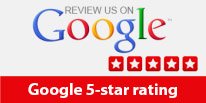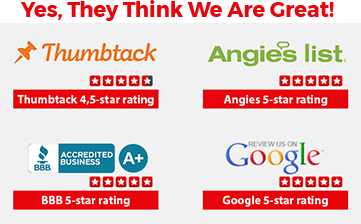 Asko Appliance Repair Baltimore
Are your Asko appliances giving you trouble? Look no further! At S.O.S. Appliance Repair Inc., we specialize in Asko appliance repair in Baltimore, providing reliable solutions to get your appliances back in perfect working order.
Expert Asko Appliance Repair Services in Baltimore
When it comes to Asko appliance repair, you need a team of skilled professionals who understand the intricacies of these appliances. Our experienced technicians are well-versed in handling Asko appliance problems and can provide top-notch repair services.
Here's why you should choose our Asko appliance repair services:
Fast and Convenient: We understand the frustration of a malfunctioning appliance, so we strive to provide quick and convenient repair services. Simply give us a call or contact us through our website, and we'll schedule an appointment at your earliest convenience.
Skilled Repairman: Our technicians are highly trained and experienced in repairing various Asko appliances, including stoves, dishwashers, washers, refrigerators, dryers, and ranges. They stay up-to-date with the latest repair techniques to ensure efficient and effective service.
Authorized Repair Service: As an authorized repair service for Asko appliances, we have access to genuine parts and follow manufacturer guidelines for repairs. You can trust us to maintain the integrity of your appliances.
Affordable Pricing: We believe in transparent pricing, and our Asko appliance repair services are competitively priced without compromising on quality. We'll provide an upfront estimate, so you know the cost involved before proceeding with the repair.
Comprehensive Repair Solutions: Whether your Asko appliance is not heating, not cleaning properly, not spinning, or facing any other issue, our experts can accurately diagnose the problem and provide effective solutions. We have the necessary tools and knowledge to fix any Asko appliance problem.
Common Asko Appliance Problems and Solutions
Asko appliances can experience various issues that can disrupt their functionality. Here are some common problems you might encounter:
1. Stove Not Heating:
If your Asko stove is not heating up properly, it can hinder your cooking experience. This issue can be caused by a faulty heating element, a malfunctioning thermostat, or electrical issues. Our skilled technicians will diagnose the problem and replace any faulty components to restore the heat in your Asko stove.
2. Dishwasher Not Cleaning Properly:
An Asko dishwasher that fails to clean your dishes effectively can be frustrating. This problem can occur due to clogged spray arms, a malfunctioning motor, or issues with the detergent dispenser. Our experts will thoroughly inspect your Asko dishwasher, address the underlying cause, and restore its cleaning power.
3. Washer Not Spinning:
If your Asko washer is not spinning, it can disrupt your laundry routine. This issue can be caused by a worn-out drive belt, a faulty motor, or a malfunctioning lid switch. Our technicians will diagnose the problem and provide the necessary repairs to get your Asko washer spinning again.
These are just a few examples of the problems we can solve. No matter the issue with your Asko appliance, our dedicated team will tackle it with precision and care.
How to Maintain Your Asko Appliances
Regular maintenance can help prolong the lifespan of your Asko appliances and prevent potential issues. Here are some maintenance tips to keep them in optimal condition:
Keep them Clean: Regularly clean your Asko appliances to remove dirt, grime, and food residues. Refer to the manufacturer's instructions for specific cleaning guidelines.
Check and Replace Filters: If your Asko appliance has filters, such as in dishwashers or dryers, check and clean them regularly. Replace them if necessary to ensure proper functionality.
Inspect Hoses and Connections: Periodically check the hoses and connections of your Asko appliances, such as washers and refrigerators, for any signs of wear, leaks, or blockages. Replace damaged parts promptly.
Balance Loads: When using your Asko washer or dryer, make sure to balance the loads evenly. Uneven loads can cause excessive vibrations and strain on the appliances.
Avoid Overloading: Follow the recommended capacity guidelines for your Asko appliances. Overloading can lead to decreased performance and potential damage.
Professional Asko Appliance Repair Service Near You
At S.O.S. Appliance Repair Inc., we take pride in offering exceptional Asko appliance repair services in Baltimore and its surrounding areas. Our team of skilled technicians is committed to providing reliable repairs and ensuring your Asko appliances function flawlessly.
When you choose our Asko appliance repair service, you can expect:
Timely and convenient appointments to accommodate your schedule.
Thorough diagnostics to identify the root cause of the problem.
High-quality repairs using genuine Asko parts.
Transparent pricing with upfront cost estimates.
Knowledgeable and friendly technicians who prioritize customer satisfaction.
Don't let a malfunctioning Asko appliance disrupt your daily routine. Contact S.O.S. Appliance Repair Inc. today for reliable Asko appliance repair in Baltimore. Our skilled repairman is just a call away to restore the functionality of your Asko appliances!