Yes, They Think We Are Great!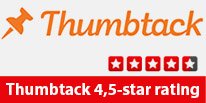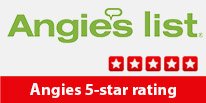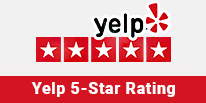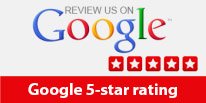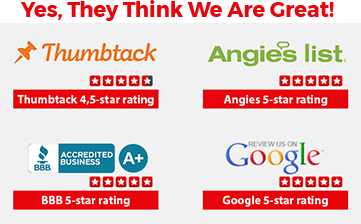 GE Appliance Repair Baltimore
Searching for reliable GE appliance repair in Baltimore? Look no further! At S.O.S. Appliance Repair Inc., we specialize in providing top-notch repair services for GE appliances in the Baltimore area. Our team of skilled technicians is dedicated to resolving any issues you may have with your GE appliances quickly and effectively.
Why Choose Our GE Appliance Repair Service?
When it comes to repairing your GE appliances, you want a trusted and authorized repair service that delivers exceptional results. Here's why S.O.S. Appliance Repair Inc. is the best choice for your GE appliance repair needs:
Experienced Professionals: Our technicians are highly trained and have extensive experience in handling GE appliances. They possess the expertise to diagnose and fix a wide range of problems.
Prompt Service: We understand the inconvenience caused by a malfunctioning appliance. That's why we strive to provide quick turnaround times, ensuring your GE appliance is up and running in no time.
Comprehensive Repairs: From GE stove repairman to GE dishwasher repair, GE washer repair to GE refrigerator repair, and GE dryer repair to GE range repair, we cover it all. Our team has the knowledge and skills to handle various GE appliances.
Convenient Location: We are located in Baltimore, making us easily accessible to residents in the area. Our proximity allows us to offer swift and efficient services, getting your GE appliances back to optimal functioning.
Exceptional Customer Service: At S.O.S. Appliance Repair Inc., customer satisfaction is our top priority. We take pride in delivering friendly and reliable service, ensuring a hassle-free experience from start to finish.
The Most Common GE Appliance Problems
While GE appliances are known for their quality, they can encounter issues over time. Here are some of the most common problems you might encounter:
1. GE Stove: If your GE stove is not heating up or has uneven heat distribution, it could be due to a faulty heating element, a malfunctioning thermostat, or a broken burner. Our technicians can accurately diagnose the problem and provide the necessary repairs.
2. GE Dishwasher: A GE dishwasher that is not cleaning dishes properly, has water leakage, or won't start may have a clogged filter, a defective water inlet valve, or a malfunctioning control board. Our experts will identify these issues and restore your dishwasher's performance.
3. GE Washer: Leaks, excessive vibrations, or failure to spin can be common issues with GE washers. These problems can be caused by a faulty water pump, a worn-out drive belt, or a malfunctioning motor. Our skilled technicians can diagnose and fix these problems promptly.
4. GE Refrigerator: If your GE refrigerator is not cooling properly, making strange noises, or has a faulty ice dispenser, it may indicate a malfunctioning compressor, a damaged evaporator fan, or a defective ice maker. Our team will efficiently identify and resolve these issues.
5. GE Dryer: A GE dryer that doesn't produce heat, takes longer to dry clothes, or has a faulty drum may have a malfunctioning heating element, a clogged vent, or a worn-out belt. Our repair experts will diagnose and address these problems, ensuring efficient drying cycles.
Examples of GE Appliance Repair Services
Let's explore real-world examples of the services we offer for GE appliances:
Example 1: GE Stove Repair
A customer in Baltimore contacted us because their GE stove was not heating up properly. Our technician promptly arrived, inspected the stove, and diagnosed a faulty heating element. They replaced the heating element and tested the stove to ensure it was functioning optimally. The customer was delighted to have their GE stove back to cooking perfection.
Example 2: GE Dishwasher Repair
Another customer reached out when their GE dishwasher was leaving dishes dirty and leaking water. Our technician diagnosed a clogged filter and a defective water inlet valve. They thoroughly cleaned the filter and replaced the faulty valve, resulting in a perfectly functioning dishwasher and sparkling clean dishes.
Example 3: GE Washer Repair
A homeowner reported leaks and excessive vibrations with their GE washer. Our technician discovered a faulty water pump and a worn-out drive belt. They replaced both components, ensuring the washer operated smoothly and free from leaks.
Example 4: GE Refrigerator Repair
A customer noticed their GE refrigerator was not cooling properly and making unusual noises. Our technician diagnosed a malfunctioning compressor and a damaged evaporator fan. They efficiently replaced the compressor and repaired the fan, resulting in a perfectly chilled refrigerator and a satisfied customer.
Example 5: GE Dryer Repair
A customer reported that their GE dryer was not generating heat and taking too long to dry clothes. Our technician diagnosed a faulty heating element and a clogged vent. They replaced the heating element and cleared the vent, restoring efficient drying cycles and happy laundry days.
At S.O.S. Appliance Repair Inc., we are dedicated to providing comprehensive GE appliance repair services. Our skilled technicians address the root causes of problems and implement effective solutions, ensuring your GE appliances perform optimally.
If you're experiencing issues with your GE appliances in Baltimore, don't hesitate to contact our authorized repair service. Give us a call today to schedule an appointment with one of our knowledgeable technicians. We're here to provide the best GE appliance repair service for you!