Yes, They Think We Are Great!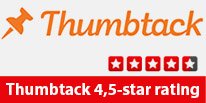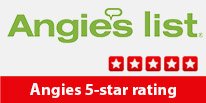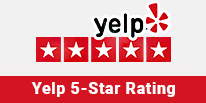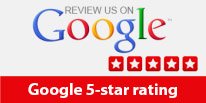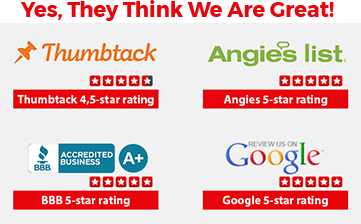 GE Monogram Appliance Repair Baltimore
Are your GE Monogram appliances giving you trouble? Don't worry, S.O.S. Appliance Repair Inc. is here to help. As an authorized repair service, we specialize in GE Monogram appliance repair in Baltimore and the surrounding areas. With our team of skilled technicians, we offer top-notch service to ensure your appliances are back up and running in no time.
Common Problems with GE Monogram Appliances
GE Monogram appliances are known for their reliability and performance. However, like any other appliances, they can experience issues over time. Here are some of the most common problems we encounter:
GE Monogram Stove Repairman - If your GE Monogram stove is not heating properly or experiencing temperature fluctuations, it could be due to a faulty heating element or a malfunctioning thermostat. Our technicians can diagnose and repair these issues efficiently.
GE Monogram Dishwasher Repair - Is your GE Monogram dishwasher not cleaning dishes effectively or leaving them wet? It may indicate a clogged spray arm, a malfunctioning water inlet valve, or a faulty motor. Our experts can identify the root cause and provide the necessary repairs.
GE Monogram Washer Repair - Leaks, excessive vibrations, or failure to start are common issues faced by GE Monogram washers. These problems can be caused by a defective water pump, worn-out belts, or a faulty control board. Our skilled technicians have the expertise to fix these problems promptly.
GE Monogram Refrigerator Repair - A refrigerator that is not cooling properly or making unusual noises can be a cause for concern. The issues might be related to a faulty compressor, a malfunctioning thermostat, or a clogged condenser coil. Our team can diagnose and resolve these problems to restore the optimal functioning of your refrigerator.
GE Monogram Dryer Repair - If your GE Monogram dryer is not heating or tumbling as it should, it could be due to a defective heating element, a broken belt, or a malfunctioning motor. Our repair technicians have the necessary skills and knowledge to get your dryer back in working order.
GE Monogram Range Repair - Problems with the burners, oven temperature, or control panel can affect the performance of your GE Monogram range. Our experts can troubleshoot these issues and provide reliable solutions to ensure your range functions flawlessly.
Professional GE Monogram Appliance Repair Service Near You
When you choose S.O.S. Appliance Repair Inc. for your GE Monogram appliance repair needs, you can expect:
Fast and Efficient Service: Our technicians prioritize your time and work diligently to complete the repairs as quickly as possible, minimizing any inconvenience caused by a malfunctioning appliance.
Experienced and Certified Technicians: Our team consists of highly skilled technicians who are factory-trained and certified to repair GE Monogram appliances. They stay up-to-date with the latest repair techniques to ensure effective and reliable service.
Quality Parts and Tools: We use genuine GE Monogram replacement parts to ensure the longevity and performance of your appliances. Our technicians also have access to advanced tools and equipment to diagnose and fix problems accurately.
Excellent Customer Service: At S.O.S. Appliance Repair Inc., customer satisfaction is our top priority. We strive to provide friendly and responsive service, addressing all customer inquiries and concerns promptly. Our team is here to assist you every step of the way.
Affordable and Transparent Pricing: We believe in fair and transparent pricing. Before starting any repair work, we provide you with a detailed estimate of the costs involved. You can trust us to provide quality service at competitive rates.
Convenient Scheduling: We understand that appliance breakdowns can disrupt your daily routine. That's why we offer flexible scheduling options to accommodate your needs. Simply give us a call or contact us through our website to book an appointment.
Trust the Experts for the Best GE Monogram Appliance Repair
When it comes to repairing your valuable GE Monogram appliances, it's crucial to rely on experienced professionals. At S.O.S. Appliance Repair Inc., we have a solid reputation for delivering exceptional repair services. Here's why we are the best choice for GE Monogram appliance repair:
Years of Experience: With years of experience in the industry, we have encountered a wide range of appliance issues. Our expertise allows us to accurately diagnose problems and provide effective solutions.
Prompt Response: We understand the urgency of appliance repairs. When you reach out to us, our team will respond quickly and schedule a service visit at your earliest convenience.
Personalized Solutions: Every appliance problem is unique, and we treat it as such. Our technicians take the time to understand the specific issue with your GE Monogram appliance and tailor their approach accordingly. We strive to provide personalized solutions that address the root cause.
Customer Satisfaction Guarantee: Your satisfaction is our priority. We stand behind the quality of our workmanship and offer a customer satisfaction guarantee. If you're not completely satisfied with our service, we'll make it right.
Don't let a malfunctioning GE Monogram appliance disrupt your daily life. Contact S.O.S. Appliance Repair Inc. today for reliable GE Monogram appliance repair in Baltimore and the surrounding areas. Our skilled technicians are ready to restore your appliances to their optimal condition. Call us now or visit our website to schedule a service appointment.